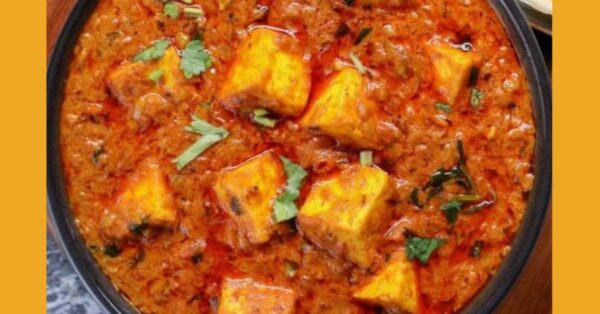 Paneer Butter Masala without Onion Garlic is a creamy and rich side dish also known as Paneer Makhani, one of the most popular paneer dishes in India and abroad. This creamy and buttery paneer recipe is made with delicious tomato-based gravy, paneer, and cashew nuts. Although this dish is traditionally made with onion and garlic, sometimes you may want to make it without these ingredients due to religious, personal, or dietary restrictions. This vegetable tastes great with hot roti, naan, or parantha.
In this article, we will walk you through making delicious paneer butter masala without onion garlic.
Table of Contents
What is butter paneer masala?
Butter Paneer Masala, also known as Paneer Makhani, is a popular and delicious North Indian dish. It consists of paneer cooked in a creamy tomato-based gravy. The recipe named "Butter Paneer Masala" uses abundant butter, cream, and cashew nuts, giving the dish a rich and creamy texture.
Read More – Best Aunt Jemima Cornbread Recipe
Butter Paneer Masala generally includes the following ingredients: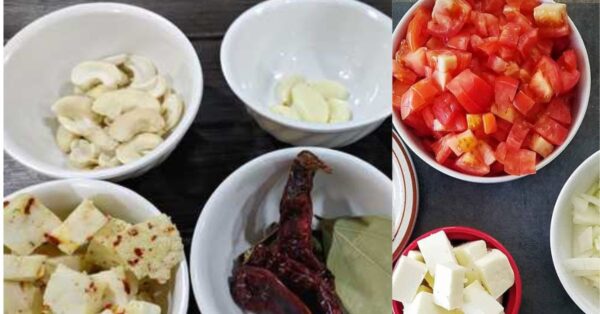 Paneer: The paneer chunks are the star of this dish. Paneer is a fresh, non-melting cheese that is extensively used in Indian cuisine. It has a mild milky flavour and a soft texture.
Tomato-Based Gravy: Creamy tomato-based gravy made with a mixture of fresh tomatoes, cashew nuts, and cream Tomatoes are boiled, peeled, and pureed to create a smooth and rich base for the gravy.
Spices: A variety of masalas are used to flavour the dish, which includes cumin, coriander, turmeric, red chilli powder, and garam masala. These spices provide spiciness and aromatic flavour to the gravy.
Butter and Cream: Butter is used for frying and adding luxurious richness to the dish. Fresh cream is added to create a creamy, velvety texture.
Tasty alternatives to paneer butter masala without onion and garlic
Onion Substitute
Use of Asafoetida: Asafoetida is a resinous spice with a pungent aroma. It is a great alternative to onions and adds a unique flavour to your dishes. First, heat the oil in a pan, and when hot, add a pinch of asafoetida. Let it crackle before preparing the vegetable.
Shallot: Shallots have a milder flavour than regular onions. Finely chop the shallots and use them in place of onions for a milder flavour.
Enhances Fragrance
Ginger: Ginger is an excellent aromatic alternative to garlic. Grate or finely chop ginger to add a delicious flavour to your paneer butter masala.
Green chiles: For a little spiciness and garlicky flavour, add some green chillies. Add spices as per your requirements.
Ingredients:
250 grams of paneer, in cubes
4 tomatoes, boiled and mashed
Soak 1/4 cup cashew nuts, grind them, and make a paste.
1 cup fresh cream
2 tbsp butter
1 cup curd
1 teaspoon cumin
1 bay leaf
1 teaspoon fenugreek powder
1/2 teaspoon asafoetida
1-inch piece of ginger, finely chopped
2-3 green chillies, finely chopped
1/2 teaspoon turmeric powder
1 teaspoon red chilli powder
1 teaspoon coriander powder
1/2 tsp garam masala
salt to taste
fresh coriander for garnishing
Recipe to make Paneer Butter Masala without Onion Garlic
Now that we have collected all the required ingredients and their substitutes, let's learn the step-by-step method of making Paneer Butter Masala without onion garlic.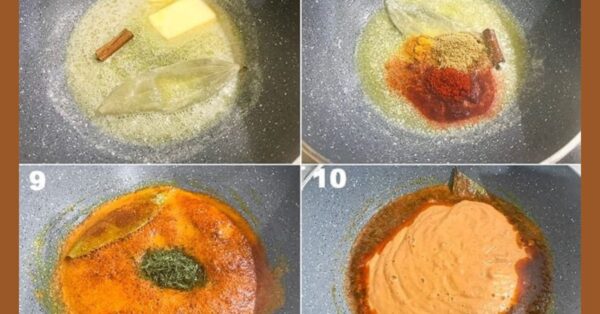 Heat butter in a pan; Add cumin and bay leaves.
Add finely chopped ginger and green chillies and fry till it turns golden.
Add asafoetida for a unique taste.
Add tomato puree and cook until the oil starts separating from the tomato mixture.
Add cashew paste to it and cook for a few minutes until it thickens.
Add turmeric powder, red chilli powder, coriander powder, fenugreek leaves powder and garam masala and fry for 2-3 minutes more.
Add curd and fresh cream to it.
After adding curd and fresh cream, keep stirring the gravy continuously.
Add the required amount of water, add paneer pieces and mix gently in the gravy.
Cook on low flame for 5-7 minutes.
Add salt as per your taste.
Garnish with fresh coriander leaves.
Now your paneer butter masala without onion garlic is ready.
FAQs
Can I use tofu instead of paneer?
Yes, tofu can be a suitable substitute for paneer if you prefer a vegan version of this dish.
What can I serve with paneer butter masala?
You can pair it with naan, roti, rice, or even bread for a delicious meal.
Is Paneer Butter Masala very spicy?
The level of spiciness can be adjusted by controlling the amount of green chillies and red chilli powder you use.
Can I make this dish ahead of time?
Yes, you can prepare it in advance and reheat it when needed.
Where can I find Asafoetida (Hing)?
You can find Asafoetida at most Indian grocery stores or online spice retailers.
Conclusion
Paneer Butter Masala without Onion Garlic is a popular vegetarian dish enjoyed by people of all ages. This dish is known for its mild spiciness and sweetness from tomatoes and cream. You can enjoy the rich taste of this dish by adding spices as per your individual needs.
It is served with Indian breads like naan or roti, but it also pairs well with rice. The creamy and delicious taste of this vegetable has made it a favourite choice in Indian restaurants and home kitchens alike.
So, go ahead and enjoy this delicious dish that is perfect for any occasion.